---
Introduction to PSTOS
&nbsp
The Theatre Pipe Organ and its music are a truly unique American art form. Puget Sound Theatre Organ Society (PSTOS) is a non-profit organization furthering the appreciation, preservation and use of the Theatre Pipe Organs of yesteryear. Our members include musicians, technicians, and enthusiastic listeners - all devoted to the preservation and continued enjoyment of what we believe to be a national treasure.
What is a Theatre Pipe Organ?
| | |
| --- | --- |
| A Theatre Pipe Organ differs from a traditional church or classical organ in that its special sound effects and orchestral voices were designed specifically to accompany silent movies of the 1920's. During the heyday of silent movies, most theatres of any size boasted a theatre pipe organ. The pipes were located in chambers high up in the front of the theatre, usually found on either side of the stage and covered with decorative screens. An immense blower produced the massive amounts of air required to cause the many pipes to "speak", and it was this large quantity of moving air that made listening to the booming theatre pipe organ in a large cavernous theatre an experience unmatched by even the most sophisticated speaker systems of today. | |
&nbsp

| | |
| --- | --- |
| | As movies changed to "talkies" in 1929, the organs soon became unnecessary. Many were lost to fire, flood, vandalism, and neglect. Just a very few today remain in their original homes-the Seattle Paramount Wurlitzer is one of those, and as such, has genuine historical significance. For the past 45 years, it has been lovingly maintained by members of the Puget Sound Theatre Organ Society. |
&nbsp
To learn more, listen to two NPR interviews with former Seattle Paramount Theatre organist Jim Riggs!
One Of Last Movie Theater Organs Pipes On

What is PSTOS?


PSTOS is an official Chapter of the American Theatre Organ Society, and was founded in 1958. More than 240 single and family memberships are found in today's PSTOS roster from the entire Pacific Northwest and British Columbia.
&nbsp
A number of PSTOS members have theatre pipe organs installed in their homes, and often welcome the membership for special events.
&nbsp

PSTOS owns a three manual ten rank theatre pipe organ, installed in Haller Lake Community Club in North Seattle. It is available for members' use for practice and lessons.
&nbsp
PSTOS has concerts featuring nationally and internationally recognized theatre pipe organists, organ "crawls", workshops on playing the organ, picnics, socials, a Christmas party, and other interesting events.

&nbsp

PSTOS publishes "Puget Sound Pipeline," a monthly newsletter to keep members abreast of upcoming activities and happenings in the theatre organ world. The Pipeline also includes interesting historical articles.
&nbsp
Join Puget Sound Theatre Organ Society!
&nbsp


Help to preserve the grand old Theatre Pipe Organs of yesteryear!


Stay abreast of upcoming Theatre Pipe Organ concerts & Silent Movies.


Participate in organ crawls, socials, picnics, tours and other events.


Receive "Puget Sound Pipeline," a bi-monthly 6-page newsletter.


Get discounted admission to theatre pipe organ concerts and events.
You're invited to join Puget Sound Theatre Organ Society. A family membership is just $25 per year. You will receive name badges, the latest Puget Sound Pipeline newsletter, and immediately begin enjoying all the benefits of membership!

Puget Sound Theatre Organ Society
10002 Aurora Ave N, Suite 36 #516
Seattle, WA 98133-9329
e-mail: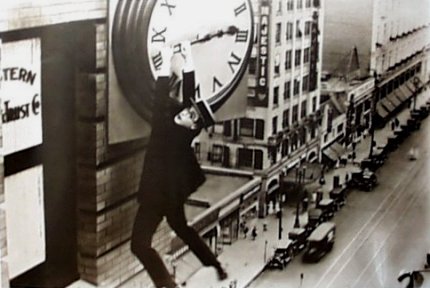 Harold Lloyd in Safety Last, 1923
---