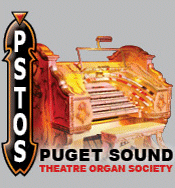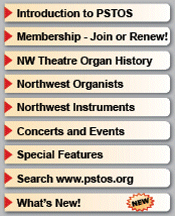 ---
Everett Theatre - 2/9 Kimball (2nd organ)
Everett, Washington
2911 Colby Ave
Organ installation timeframes:
1st organ, 2/8 Kimball: 1918 - 1923
2nd organ, 2/9 Kimball: 1924 - 1953
3rd organ, 3/16 Kimball: 1999 - present
&nbsp
Driving Directions
&nbsp
Back to the Washington Original Theatre Installations page
The Everett Theatre opened on November 4, 1901. A 2/8 Kimball organ was installed in 1918.
&nbsp
The original theatre was gutted by a terrible fire in 1923. It was rebuilt at a cost of over $250,000 and was called the "New Everett" Theatre. A 2/9 Kimball organ, opus #6760 was installed in time for the grand re-opening on August 29, 1924.
&nbsp

New Everett Theatre
Seattle organist Fred Feringer was hired away from the Strand Theatre to play the "modern" Kimball organ at the New Everett. He played there until 1926.
&nbsp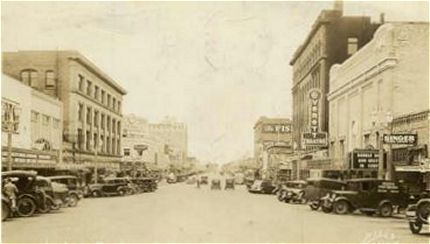 Colby Ave, looking North. Everett Theatre on right, c.1930's
&nbsp


c.1933
&nbsp


The Everett Theatre operated under the Fox name in the 1930's as shown in this photo, c.1934.
&nbsp


c.1940's
&nbsp


Another shot of Colby Ave, looking North c.1944
&nbsp


c.1944
&nbsp


Late 1940s.

More historical information is available on the Everett Theatre web site:


In 1953 the organ was moved to Queen Anne High School and was installed in the main auditorium. In 1981 the instrument was moved again to Franklin High School. A 3-manual classical-style console was added. The existing 2-manual console was purchased by a private individual in Sydney, Australia.
&nbsp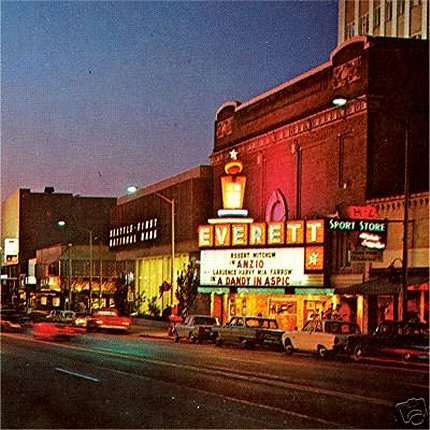 Colby Avenue, looking North, c.1968
&nbsp


Everett Theatre c.1998, showing the 1950's style marquee
&nbsp


Everett Theatre as of 2000, showing restored entrance canopy
&nbsp

---
3/16 Kimball - new installation

&nbsp
The Everett Theatre Society has recently re-installed a Kimball theatre pipe organ in the house. The project is being sponsored by the Everett Theatre Society.
&nbsp


Premiere of the Pipes - October 2, 1999

Project Update - April 26, 1999

Project Update - January 17, 1999
The theatre (named the New Everett Theatre in the 1920's) originally had a 2/9 Kimball. This instrument was removed in the 1950's.
&nbsp


Three-manual Kimball console
awaiting installation
Thanks to the generosity of several donors, a three-manual, 14 rank Kimball theatre organ was purchased in September 1997. This instrument was originally from Seattle's Olympic (Woodland) Theatre.
&nbsp
The console was equipped with a solid-state electronic relay system and it is now installed at the theatre and playing!

&nbsp

&nbsp
&nbsp
&nbsp

The volunteer installation team included: Randy Mather (Crew Chief), Ken Entriken, Kathy Springer, Lauren Austin, Marcella O'Brien, Lee Haines, Pete Baffaro, Bob Greenberg.


Chamber layout
&nbsp

Main Chamber
Tuba
Diaphonic Diapason
Oboe Horn
Viol D'Orchestra
Viol Celeste
Clarinet
Concert Flute
Flute Celeste
&nbsp
Toy Chamber
Cathedral Chimes
Chrysoglott
Glockenspiel
Xylophone
Toy Counter
&nbsp
10 HP Spencer Orgoblo
Solo Chamber
Post Horn
Trumpet
Saxophone
Violin
Kinura
Tibia
Orchestral Oboe
Vox Humana
&nbsp
Unenclosed, stage wall
16' Tibia
16' Wood Diaphone
16' Bourdon
Marimba Harp

As part of the ongoing building restoration project, the auditorium has received a much-needed facelift. When the building re-opened in Spring 1998, patrons enjoyed new comfortable main floor seats with plenty of legroom and enhanced sightlines to the stage. Other improvements include new carpeting, plaster repair and fresh paint for the walls and ceiling, a reopened orchestra pit.
&nbsp
A series of theatre organ concerts have been presented in the 2000-2001 season. Artists include: Tom Hazelton, Kay McAbee, Andy Crow, Neil Jensen, Chris Elliot and others.
&nbsp
The Everett Theatre Society stages a number of live stage productions each year. Phone (425) 258-6766 for ticket information.
&nbsp
With the donation of the larger instrument, a two-manual Kimball console and other components which were to be installed in the theatre will be moved to Everett's Cosmopolitan Theatre as part of another theatre organ project there.
&nbsp
More information is available on the Everett Theatre web site:

---
The following news clippings are most likely from the Everett Herald. They describe the rebuilt New Everett Theatre, c. August 1924.
&nbsp


&nbsp

---
&nbsp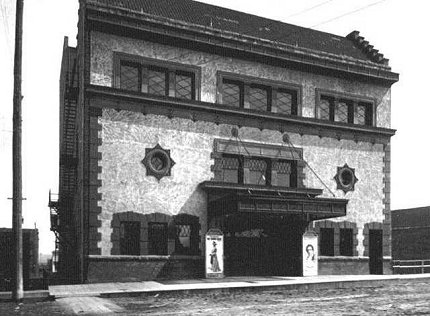 Everett Theatre (pre-fire). c.1902. Note different facade and roof line.
&nbsp


Pre-1908

---