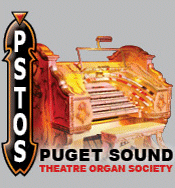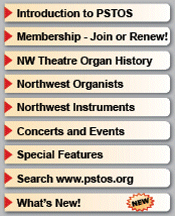 ---
Roseway Theatre - 2/5 Smith
Portland, Oregon
7229 NE Sandy Blvd.
&nbsp
Back to the Oregon Original Theatre Installations page

Roseway Theatre, c. 1980's
The Roseway Theatre originally had a 2/5 Smith theatre organ installed in 1926. The instrument was similar to the organs installed in the Laurelhurst Theatre and in the lobby of the original Heathman Hotel.
&nbsp
According to Bob Rickett, theatre management cut the console cable and the pipework was removed and stored at the Laurelhurst Theatre until purchased by John & Pauline Schulz. It was installed in their home by Jerry Gilmore.
&nbsp
Because of installation difficulties, the organ did not live up to the Schulz's expectations and it ended up at Linfield College.
&nbsp
The College gave up on it and a woman from Seattle installed it in her home. According to Bob Rickett, it was a successful installation that "really sonded good." The organ's current status is unknown.
&nbsp
The Roseway Theatre still exists as a movie and small theatre production house.
&nbsp

---
&nbsp
From the Oregon Historical Society web site:
&nbsp
The Roseway Theatre is an independent, family-owned and operated movie theater that opened in 1925 and has been showing motion pictures ever since. Like many neighborhood theaters built in the 1920s, the Roseway seats about 600 and offers its patrons a balcony. Today it continues to show first-run films yet retains its distinctive neighborhood flavor. The original 1920s facade and interior remain intact. Photographs of the theater from the 1920s to the 1940s adorn lobby walls, testifying to its lasting impact on the surrounding community. The Roseway offers free parking behind the theater, reasonable ticket prices, and shows that always start on time.
&nbsp

---
In the 1980's, another organ was installed in the Roseway.
&nbsp
More information and pictures of this installation are available here
&nbsp
The following is from PSTOS member Terry Robson:
&nbsp
The Roseway on 72nd & Sandy Blvd had a 3/8 Robert Morton in it. It was my organ and I installed it in 1980 and it was there for about 4 years. I sold it to the Ohio Theatre/Dennis James in 1984 as "small-scale" additions to the big Morton in the theatre.
&nbsp
Dick Raupach, Gordon Potter and I went together to buy a large Robert Morton organ from Portland First Christian Church in downtown Portland. It was the last organ ever installed by Robert Morton. The installation was completed in January 1930. It was a 3/20. It had some fabulous pipework in it: 16' Trumpet, French Horn, Oboe Horn, Clarinet, Vox, 5 different Diapasons (two of which were wooden, double opens), 16 Viol, a few other strings along with some beautiful flutes. All of the chests were single-rank Carlstead chests. All of the organ was working -except for 2 dead notes caused by wiring problems. It was replaced with a Balcom & Vaughan of about 34 ranks - I think.
&nbsp
Anyway, I got the console, blower, relay, some chests and 8 ranks of pipes. I rewired the relay to highly unify the 8 ranks. I only installed 8 ranks in the left chamber; it sounded quite nice. When Bob Hansen moved to Portland, he voiced and regulated it for me. What a difference! I later opened up the right chamber and added about 6 more ranks - but that chamber was highly unsuccessful.
&nbsp

---
In September 1982, PSTOS members traveled to Portland for a day-long organ crawl which included a stop at the Roseway Theatre to hear Dean Lemire give a short concert.
&nbsp
The theatre featured classic films with organ interludes on a nightly basis. Staff organists were Gerry Gregorius, Bob Hansen and Dean Lemire.
&nbsp


Console Magazine, October 1980
One Going In! - Instead of Another One Going Out!
&nbsp


&nbsp

---