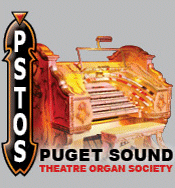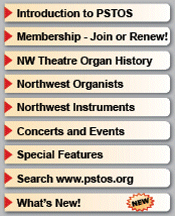 ---
Harry Reed (1894-1967)
&nbsp
Back to the Northwest Organists page
| | |
| --- | --- |
| Harry Reed at the Rhodes Aeolian | Harold Leighton Reed was born December 5, 1893 in Waltham, Massachusetts and graduated from Tufts University. He began his musical career at 14 as a church organist. Later he was staff organist for Loew's St. James Theatre in Boston. He came to the Puget Sound area in 1921, and played organ for silent films in Seattle and Everett theatres and was organist for the opening of Seattle's 5th Avenue Theater. In 1931, Harry became assistant program and musical director for radio station KJR. While there, he helped pioneer the "disc jockey" format. |
&nbsp
Leaving radio in 1937, he played for vaudeville shows at the Palomar Theatre until 1944 when he took over the band and played the 3/8 Wurlitzer at the Seattle Show Box Club.
&nbsp


Harry Reed was a staff organist at the Seattle Rhodes Department Store for over 30 years (1933-1966). He played the 5th Avenue Theatre 4/18 Wurlitzer and opened the New Everett Theatre 2/9 Kimball. At one time or another, he played almost all the downtown theatre organs including the Liberty, Colonial, Paramount, Pantages/Palomar and Egyptian.
&nbsp
Harry introduced and demonstrated the Hammond for its first year in 1936 and also introduced the Baldwin at the Puyallup Fair in 1948, for the Eagles National Convention here the same year and then for their conventions in Detroit, Minneapolis, Philadelphia, Indianapolis, Chicago and Milwaukee.
&nbsp
Harry's interests included serving on the Chamber of Commerce education and arts committee, the advisory boards of the junior programs, Seattle Philharmonic and the Cornish Junior Symphony, forerunner of the Seattle Youth Symphony Orchestra. He served on the U.S.O. executive committee, board of directors of the Seattle-King County Chapter of the American Red Cross, Urban Renewal Board, numerous mayor's committee and was active in Greater Seattle. Also active in the Eagles, he was the official organist for numerous national Eagle's conventions and in 1949 he was named an honorary past worthy president of Seattle Aerie No. 1. He was official organists for the Seattle Elks Lodge for 20 years.
&nbsp
Harry was also quite active in Local 76 of the Musician's Union, at one time serving as president. He was attending the national convention of the American Federation of Musicians in Miami when he became ill and died on August 7, 1967.

"HARRY REED and the SHOW BOX MELO-DEARS," date unknown
---