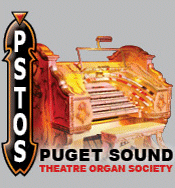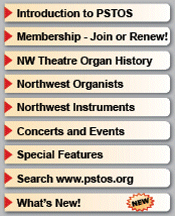 ---
Brad Miller
Spokane, WA
&nbsp
Back to the Northwest Organists page

Brad Miller at the Hollywood Theatre Wurlitzer, Auckland, New Zealand, 1998
Brad Miller is a familiar face to many in PSTOS from his years of playing in the Northwest. He is a Federal Way native and began piano at age 8 and organ at 14 (taught by his mother, who was a classical organist and teacher).
&nbsp
Brad has been active in PSTOS and served as a Board member of the Granada Organ Loft. He also held staff organist positions at many of the Northwest organ pizza establishments including Big Bob's Pizza (Federal Way) starting in 1969, and later at Big Bob's Pipe Dream (Burien) until it closed in 1978. He then went to play at the Organ Grinder in Portland, and Denver, and at Uncle Milt's in Vancouver.
&nbsp
In 1982 Brad moved to Wenatchee, where he had his own business until 1990.
&nbsp
Brad is a Music Education graduate of the University of Washington. He also holds a Masters degree in Conducting from Central Washington University in Ellensburg. Brad has traveled extensively in the United States, Great Britain and Europe and since 1974 he has conducted over 500 concerts as a choral director.
&nbsp
Several years ago, Brad and his wife moved to New Zealand. After two years of teaching they returned to the States and have settled in Spokane Washington. Brad says he is delighted to be back playing theatre organ more regularly, and looks forward to renewing acquaintances from years past.
---