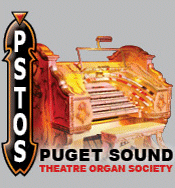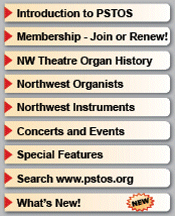 ---
Tom Cotner
Seattle, WA

Back to the Northwest Organists page

Tom Cotner, 1978
Tom Cotner, a native of Altus, Oklahoma, began piano study at age three and was introduced to the organ at age nine. He was active in various choral, band and jazz groups in his high school years and at age 14 through college he studied as a scholarship student under Nita Akin in Wichita Falls, Texas at Midwestern University. His classical study was augmented with the theatre organ after a visit to California and the "discovery" of a Welte organ in the Club Del Mar in Santa Monica.
&nbsp
Mr. Cotner's professional engagements have included those with clubs and night spots in and around Denver, Boulder and Central City, Colorado, including the Paramount, Denver, and Aladdin Theatres there.
&nbsp
He also played Pat O'Brien's and the Saenger Theatre in New Orleans, the Twin Tree Inn in Dallas, and did a stint abroad in Copenhagen, Denmark.
&nbsp
Recent associations have included serving as featured organist at the Norridge Inn in Chicago, a pizza eatery in St. Louis, and as organist at the "Family Nostaltgia Night" series at Chicago's Oriental Theatre Wurlitzer. Mr. Cotner will open at "The Boot Factory" in Brisbane, Australia, September 1 [1978].
&nbsp
Cotner is also a specialist in organ design and installation, having served as tonal director for the Saville Organ Corporation, and as an installation specialist for Aeolian-Skinner. He is currently in charge of installation of the former Chicago Sheridan Theatre 4/17 Wurlitzer now in the residence of Fred Kruse of Elgin, Illinois.
&nbsp
From the 1978 Atlanta, Georgia ATOS Convention program.
&nbsp
Tom Cotner was also a staff organist at both the Seattle Pizza & Pipes and Bellevue Pizza & Pipes restaurants.
---