---
Gary Russell
&nbsp
Back to the Northwest Organists page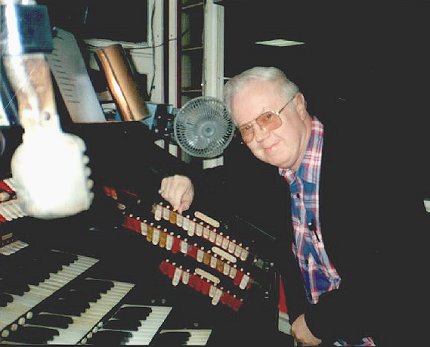 Gary with the Oaks Park Wurlitzer
&nbsp
Gary has been a regular organist at Oaks Park Rollerink in Portland since 1997. He began playing at the rink 45 years ago celebrating his 21st birthday by playing a Sunday afternoon session.
&nbsp
Jerry Jorgensen was a student of Gary's and began his studies on the organ at the Imperial Roller Rink where Gary was organist for seven years.
&nbsp
Gary is a music teacher specializing in organ, piano and keyboard. He travels to the students home for their lesson and has been doing this since 1957.
---