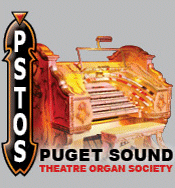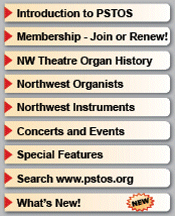 ---
Don Feely
Canby, Oregon
&nbsp
Back to the Northwest Organists page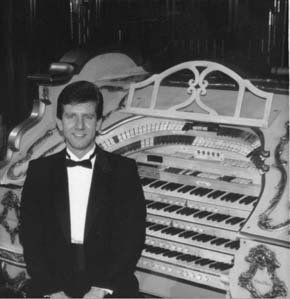 Don at the Portland Organ Grinder Restaurant
Don Feely began playing the theatre pipe organ while in high school, practicing on the Kimball organ, then at Benson High School in Portland. For two years he performed on the 5/24 Marr & Colton in the Sherwood Oriental Theatre and then the Wurlitzer theatre organ that followed. He traveled for two years across the country as a music director for the Miss Teen America pageants. As a recitalist, he has performed in Portland for ATOS, AGO and OHS conventions.

&nbsp


Don was a featured organist at the Organ Grinder Restaurant in Portland for over 10 years, performing there on the 4/51 Wurlitzer. He and his wife Heidi are in the process of installing a 3/20 Wurlitzer in their home. The instrument is based on a 3/8 Wurlitzer from the Medford, Oregon Craterian Theatre.

At Russ & Jo Ann Evans' Wurlitzer during a 1997 PSTOS open console event.

&nbsp


At the St. Columban Robert Morton
in Yelm WA, September 1999
&nbsp


Don at the Marr & Colton in the Robin Hood Theatre, Sherwood OR. 1980.
&nbsp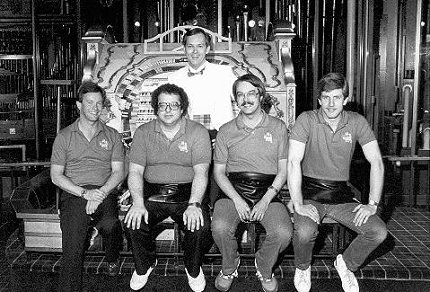 Organ Grinder staff organists in 1985 with visiting organist Lyn Larson. From left: Russ Chilson, Paul Quarino, Dan Bellomy, Don Feely
---