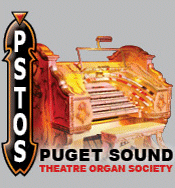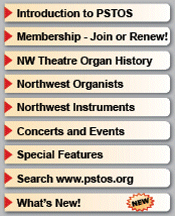 ---
RON RHODE Plays Theatre Organ Pops!
Saturday evening, October 24, 1998
&nbsp


Original concert announcement
&nbsp
Ron Rhode concert at the Wilcox Wurlitzer enjoyed by many
&nbsp
The first-ever PSTOS evening concert at the Wilcox Wurlitzer in Gig Harbor was enjoyed by a capacity crowd. Ron Rhode played a varied program of enjoyable music, including a generous sprinkling of novelty piano numbers he has adapted to organ with piano. The instrument's grand piano can be controlled from the organ console, making it a perfect pair of instruments for such numbers, a favorite genre, of Ron's.
&nbsp
Weatherwise, it was a less-than perfect night, with some of the most difficult traffic anyone has experienced in that area. In spite of this, folks came from as far away as Canada, Spokane, and Salem, to enjoy the evening.
&nbsp
The Johnson home was festively adorned in preparation for upcoming holidays, and the setting was extraordinarily warm and inviting.
&nbsp
PSTOS once again wants to express sincere gratitude to Leif and Bonnie Johnson for their support and willingness to make their beautiful home available for concerts.
---