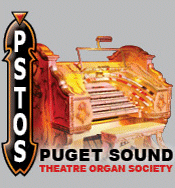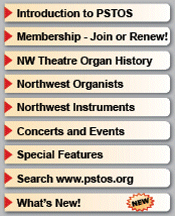 ---
Tedde Gibson in a Concert of Popular Music
Sunday, February 14, 2:00PM
&nbsp
Haller Lake Community Club
&nbsp


&nbsp
Tedde provided such great music for the Christmas party that your program committee wanted to bring him back for a full concert. Fortunately his schedule is such that he will return for our Valentine's Day event.
&nbsp
Tedde began playing at Tacoma Pizza & Pipes some years ago, studies music at the University of Washington, and has developed into a fine musician with clever arrangements and outstanding harmonies. He brought out the best in the organ at Haller Lake.
&nbsp
One of the purposes of PSTOS is to encourage young theatre organists, and Tedde is certainly a shining example of an up-and-coming young organist! We encourage everyone to attend this special event.
&nbsp
Admission $5. PSTOS members, $6. non-members. Refreshments will be served.
---