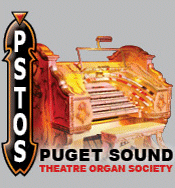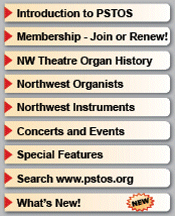 ---
John Giacchi Playing Organ Pops
Sunday, April 25, 2:00PM
&nbsp
Wilcox Wurlitzer Gig Harbor, WA
&nbsp

| | |
| --- | --- |
| | JOHN GIACCHI is another of the young and talented organists from "Down Under". As a featured artist at the 1996 Theatre Organ Society of Australia national convention, he received high praise for his imaginative arrangements and creative use of the instrument. A recent graduate from law school, he has settled in Melbourne to work in his chosen field. |
John has access to several outstanding instruments, including the original San Francisco Granada Wurlitzer now installed in the restored Melbourne Regent Theatre. This organ was owned for many years by the late Howard Vollum near Portland and was featured in past ATOS conventions. It's been some years since John played for PSTOS and we look forward to his return visit.
&nbsp
Leif & Bonnie Johnson are once more opening their beautiful home to PSTOS members and their friends. Don't miss this opportunity to again enjoy their fabulous 4/48 Wurlitzer Theatre Pipe Organ in concert.

Paid PSTOS & CROC Members $10 · All others $15
&nbsp
To avoid overbooking, tickets are available ONLY by mail, and will not be sold at the door. Hurry! Seating is very limited!
&nbsp
PSTOS Tickets
c/o Norman Miller
2644 N.W. Esplanade
Seattle, WA 98177-2527
&nbsp
We're unable to process phone orders. Orders received without a self-addressed stamped envelope, or received wintin 6 days of the concert, will be held to be picked up immediately before the program. Ticket orders will be filled in the order received.

Read a review of this concert
&nbsp

---