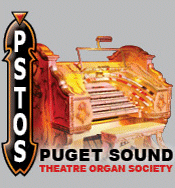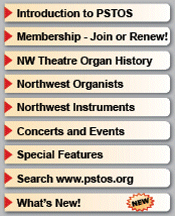 ---
Bene Hamel - Central Lutheran Dedication Concert


Sunday, October 26 1997, 5:00pm
Central Lutheran Church
1710 11th Ave. Seattle


&nbsp
In 1938 Bill Bunch started accompanying the choir on the 2 manual, 8 rank Moller at Central Lutheran Church. This was the beginning of a long and loving project. The first additions appeared in February, 1939, as a String Celeste, a Harmonic Flute and the Chrysoglott from the Spokane Liberty Wurlitzer, retuned to A440.
&nbsp
As the years progressed there were more additions. Even during the years 1956 1966 when Bill was a vice president of Aeolian Skinner, he shipped additional organ components from Boston and many a summer vacation was spent on the project. When Bill retired as President of Balcom & Vaughan in 1986, work truly began in earnest, with long time organist and friend, Charles Wassberg.
&nbsp
Nearly sixty years of dedication and know-how have produced a magnificant American Classic organ, with many of its features modeled after the famous Aeolian Skinners built in the 30s, 40s, 50s and 60s.
&nbsp
One would never imagine that this magnificant instrument is tucked away in a neighborhood Lutheran church on Capitol Hill.
&nbsp
Bill is a Charter Member of the national ATOS, and was instrumental in the Eastern Massachusetts Chapter's application for a chapter charter, the very first chapter of ATOS. He is a long time member of the Puget Sound Chapter and the recipient of a PSTOS Honorary Life Membership Award.
&nbsp
This will be a truly unforgettable concert. Don't miss it!
---