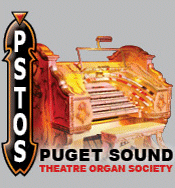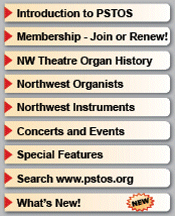 ---
Fox Theatre - 3/13 Wurlitzer, Style 210 "Special"
Spokane, Washington
1005 W Sprague Ave at Monroe
Organ installation timeframe: 1931-1961
&nbsp
Back to the Washington Original Theatre Installations page
The Fox Theatre opened on Sept 3, 1931 to a sold-out crowd of 1,400. According to some accounts, 20,000 people crowded the streets to catch a glimpse of the stars on hand for the grand opening, including Western star George O'Brien, Anita Page and child star "Little Mitzi" Green. For its opening film, the Fox featured the world premiere of the love story "Merely Mary Ann," starring Janet Gaynor and Charles Farrell.
&nbsp
A 3/13 Wurlitzer, originally from Tacoma's Colonial Theatre (Wurlitzer opus 263), was installed by Balcom & Vaughan. The organ remained in the theatre until 1961 when it was purchased by an individual in California.
&nbsp
Jean Anthony Greif was an organist at the Fox.
&nbsp
The 69-year history of movies at the Fox ended Thursday September 21, 2000 with a 7:00PM showing of "Gladiator," the final motion picture shown in the house prior to being refurbished for use by the Spokane Symphony. In its $1.2 million purchase agreement with Regal Cinemas, the Symphony agrees not to show movies for the next 20 years.
&nbsp


Fox Theatre, c.1939
&nbsp


Fox Theatre, c.1943
&nbsp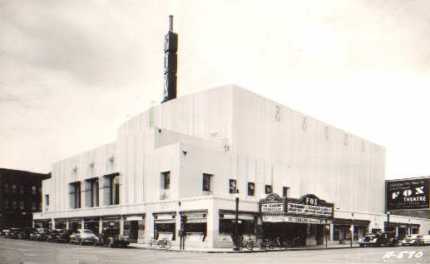 Fox Theatre, c.1946
&nbsp


Fox Theatre, c.1946
&nbsp
Dick Hazelmyer was the projectionist at The Fox from 1949-51. In an September 24, 2000 interview with the Spokesman Review, he remembered the Fox pipe organ even though it was used infrequently during this time.
&nbsp

---
October 2002 Update
&nbsp
From the Seattle Times, October 30, 2002
&nbsp
If all goes right, the Spokane Symphony will begin to refurbish the Fox Theatre and make it into its home concert hall, something needed for years.
&nbsp
About a third of the $28 million project has been raised, said John Hancock, executive director of the Spokane Symphony. The restored Fox is expected to provide a strong economic push to the surrounding area. The newly reopened Davenport Hotel would benefit greatly, along with other businesses in the Davenport Arts and Entertainment District.
&nbsp
The Fox, a classic art-deco theater much like the 5th Avenue Theatre in Seattle, would be used by the symphony about 50 times a year leaving it open for other events that play best in a 1,600-seat hall.
&nbsp

Editor's note: The reference to the 5th Avenue Theatre being an "art-deco" house is erroneous. The 5th Avenue was decorated in a Chinese/Asian style and opened several years before art-deco became popular in theatre design.

---
July 2000 Update
&nbsp
The Spokane Symphony has announced it has reached an agreement that will save one of Spokane's most glamorous landmarks, the Fox Theater, from the wrecking ball. The proposed plans for the historic Art Deco movie theater include a first class performing arts center in the blossoming Davenport Arts District.
&nbsp
More information:


http://www.spokanesymphony.org




June 19, 2000 Press Release
&nbsp

---
May 2000 Update
&nbsp
The Fox Theatre is for sale. Potential purchasers are the Spokane Symphony which would remodel the building converting it back to a single theatre and reducing the seating capacity from 2300 to about 1700 seats. The other potential purchaser is the Spokane Club who has been trying for the past year to get zoning permission to build a parking garage next to their building but this has been blocked as it would be too close to the Spokane River. They have said if the Spokane Club purchases the theatre they will tear the building down and build the parking garage there.
&nbsp


Articles from the Spokesman-Review.
&nbsp
At present, there is no active preservation group in Spokane and strangely there has not been any comment (letters to the Editor or Editorials) regarding razing the Fox.

---
&nbsp
Recent photos of the Fox Theatre, courtesy Paul Arndt, &copy 1999:
&nbsp
Click for larger versions


&nbsp
&nbsp
Proscenium photo used by permission &copy Spokesman-Review.
---