---
Grey Goose (Beacon) Theatre - 2/6 Wicks
Seattle, Washington
2352 Beacon Ave S.
&nbsp
Back to the Washington Original Theatre Installations page

Beacon Theatre, c.1929. Photo used by permission of UW Special Collections, courtesy Larry Mayer
&nbsp
The Grey Goose Theatre originally had a 2/6 Wicks organ (opus #539), installed in 1925. The theatre later operated as the Beacon Hill.
&nbsp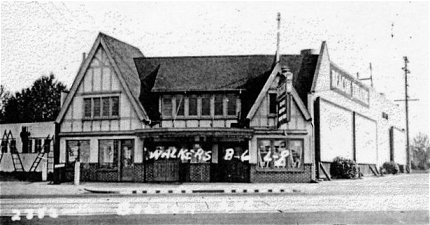 Beacon Theatre, date unknown. Photo courtesy Larry Mayer
&nbsp
Neal Wood acquired the organ in 1967. According to Neal, the organ was purchased from the theatre by Ted Webber of Port Angeles, Washington. It was set up in Mr. Webber's basement with only the main chest functioning - none of the toy counter operated. "His plan was to enclose the pipe area and install the shutters. The blower was also next to the pipes, and practically overpowered the sound of the pipes."
&nbsp
The instrument remained there until 1967, when it was purchased by Neal Wood and installed in his parent's Ballard area home. According to Neal, "the ranks were: flute, violin, vox humana, trumpet, and diapason. It had a full toy counter, including a Wurlitzer xylophone and glockenspiel. It had one additional rank of tibias which was added by Mr. Webber."
&nbsp
In 1978 the organ was purchased by Bert Lobberegt Jr. of Issaquah WA who installed it in his residence.
&nbsp
In September 2000, the organ was purchased by Russ & Jo Ann Evans of Kenmore WA.

---