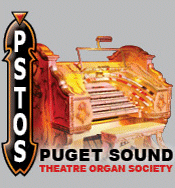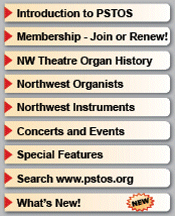 ---
Oregon (Globe) Theatre - 2/7 Wurlitzer, Style 185 "Special"
Salem, Oregon
State St.
Organ installation timeframe: 1919-1925
&nbsp
Back to the Oregon Original Theatre Organ Installations page

Looking West on State Street, c.1921. Oregon Theatre in foreground on left. Bligh Theatre also visible on right
&nbsp
The Oregon Theatre originally opened as the Globe Theatre.
&nbsp
The Oregon Theatre was owned and operated by George B. Guthrie who also owned Salem's Grand Theatre and later built the much larger Elsinore Theatre.
&nbsp


Oregon Theatre, c.1920s
The Oregon Theatre originally had a Style 185 "Special" Wurlitzer (opus #241). This instrument was shipped from the factory in September, 1919. According to Rick Parks, the organ was returned to the Wurlitzer factory in 1925 and combined with other parts to form a "new" 3/13 instrument (opus #1257) which was delivered to the Elsinore Theatre in 1926.
&nbsp
Some parts of the original Style 185 organ were not returned to the Wurlitzer factory. According to the Judd Walton opus lists, some parts went to Seattle's Trinity Lutheran Church in 1935. This may have been the console, relay and blower although this cannot be confirmed.
&nbsp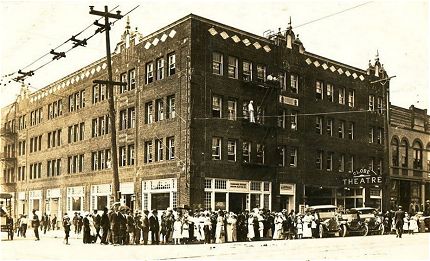 The theatre opened as the Globe, date unknown
---