---
Johnson Residence - 2/5 Smith
Portland, Oregon
Organ installation timeframe: 1973 - 1997
&nbsp
Back to the Northwest Theatre Organ History: Residences page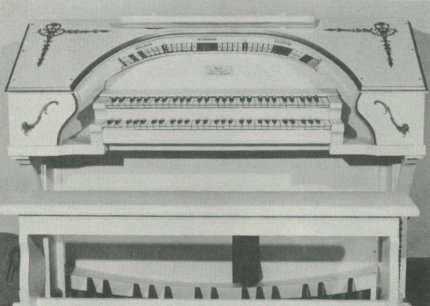 Johnson residence console, c.1973
&nbsp
According to Bob Rickett, the Ron Johnson residence organ was originally from the Coliseum Theatre in Tillamook, Oregon. During its time in the theatre or afterwards, the organ was heavily water damaged. It was eventually installed in the home of Ron Johnson with the help of Ted Marks. The instrument was a featured residence organ for the 1973 ATOS Convention based in Portland.
&nbsp
In 1997, the organ was sold to Tony & Judy Kraxberger. In 2019, the instrument was acquired by the Northwest Vintage Car & Motorcycle Museum in Brooks, Oregon.
---