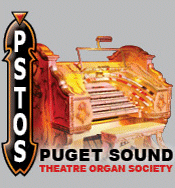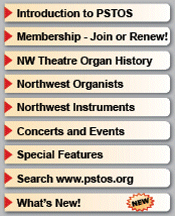 ---
William "Bill" Hansen (1937-2005)
&nbsp
Back to the Northwest Theatre Organ History page
William "Bill" Hansen grew up in Portland, Oregon. At the age of 16, he took a position with Balcom & Vaughan Organ Builders in Seattle. In the 1950s and 60s, Bill had the fortune to be able to work alongside Harry Carruthers, Northwest representative for the Wurlitzer company. Bill and his wife Eleanor traveled the country installing and servicing pipe organs and eventually settled in Wisconsin.
&nbsp
In the 1950s, Bill corresponded with Robert Bollinger, owner of Oaks Park in Portland. He provided a list of original theatre organs in the Portland area, along with their current location or disposition.
&nbsp


Courtesy Dianne Bollinger, 2013
---
Organ-builder was in tune with instruments
&nbsp
By AMY RABIDEAU SILVERS Milwaukee Journal Sentinel
Posted: Oct. 15, 2005
&nbsp
Thousands of music lovers heard Bill Hansen's work on fine old organs, even if they never saw him sit down at a keyboard.
&nbsp


Bill Hansen
Regarded as a virtuoso among organ builders and technicians, Hansen helped maintain some of the finest instruments in Milwaukee and Wisconsin. He maintained the massive Aeolian-Skinner organ used by the Milwaukee Symphony Orchestra at the Marcus Center for the Performing Arts. He helped maintain and tune organs at the Pabst Theater, the Riverside Theatre and the old Avalon Theatre. He lead the restoration of the old Barton organ at the Oscar Mayer Theater at the Madison Civic Center, where a formal opening is planned in November.
&nbsp
And he was especially delighted to repair and restore the magnificent Ernest M. Skinner organ at the Cooley Auditorium at the Milwaukee Area Technical College.
"The first time I heard it, even in the condition it was in, the sounds just melted me," he said, speaking in a 1983 feature in the Milwaukee Sentinel.
&nbsp
"He was always telling people what a great organ it is and how it should get more use," wife Eleanor Hansen said.
&nbsp
William A. Hansen died of natural causes Oct. 9. He was 68. He and his wife last lived in Glendale. He was born in Chicago and raised in Portland, Ore.
&nbsp
Passion began early in life
"He had a love of organs all through his childhood," his wife said, adding he was working with organ technicians by the time he was 13 or 14.
&nbsp
"At 16, he went to Seattle to work for an organ manufacturer," Eleanor Hansen said, adding he later worked in San Francisco.
&nbsp
Soon he was being hired to install organs across the country. Hansen married the former Eleanor Frost, who also grew up in Portland, and they traveled together for his work. One job found Hansen installing an old theater organ at the home of a doctor in Montreal. Hansen and his wife, then pregnant with their first child, stayed at the doctor's home.
&nbsp
"Our daughter Kathryn was born in the home, with the help of my mother, while the doctor and his friends played the organ downstairs," she said. When Kathryn made a somewhat earlier entrance than expected, the doctor did assist.
&nbsp
The Hansen family lived in other Midwestern cities before settling in the Milwaukee area.
&nbsp
"In 1978, someone offered Bill the chance to run classic movies at the Strand Theatre," Eleanor said. "It didn't really work out, so he went back into organ work."
&nbsp
Preserved organs as built
Hansen remained a purist, believing it was important to preserve organs as they were originally built. The organs of Ernest M. Skinner were especially worth preserving.
&nbsp
"Every organ was crafted," he told the Milwaukee Sentinel. "There was no sense of punching them out, as some companies did. He (Skinner) had some of the finest workmen and some of the highest standards."
&nbsp
The instrument at MATC - complete with 38 ranks of mostly concealed pipes - was built as part of the Cooley Auditorium, which opened in 1929. It imitates the sounds of orchestral instruments with uncanny accuracy
&nbsp
"It's not built according to the standards we use to build organs today," Hansen said. "This organ doesn't have the transparency for the polyphonic things, Bach and so forth, that you would expect in a modern organ. But as a trade-off, it has some of the most gorgeous lush sounds ever built in organs."
&nbsp
Hansen brought an exceptional set of skills to his work, said Gary Hanson, a friend from the world of organ work.
&nbsp
"Bill could put an organ together from start to finish," Hanson said. "To know woodworking, metal work, electrical work, is a tremendous skill. It made him very versatile in his field. He was a talented person."
&nbsp
Hansen had a fine ear and a deep appreciation for music, but he did not regard himself as any kind of a performer.
&nbsp
"He was not a great organist," his wife said. "He just played it well enough to try it out and demonstrate to people sometimes."
&nbsp
Hansen also was involved with their church, the First Christ of Christ, Scientist, where he served as bookkeeper, did stints as reader and, of course, cared for the organ.
&nbsp
Survivors include his wife; daughters Kathryn and Laura Hansen and Susan Smeke; son Tom; brother David; sister Judy Takenaka; grandchildren and other relatives.
&nbsp
A memorial service will be at 10 a.m. Oct. 22 at Organ Piper Pizza, 4353 S. 108th St., Greenfield.
---