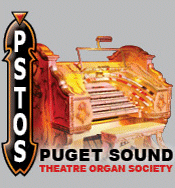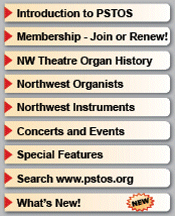 ---
Northwest Theatre Organ History
&nbsp
Back to the Northwest Theatre Organ History page
Seattle: Cradle of the American Theatre Pipe Organ
Excerpt from The Console Magazine V3 No. 9 Sept 1965, pp10A.

| | |
| --- | --- |
| | Seattle, Washington is acknowledged to be the 'Cradle of the American Theatre Pipe Organ' by virtue of the fact that the first really successful Wurlitzer was installed in the Liberty Theatre. Chairman of the Board Farny R. Wurlitzer of the company bearing his name, told members of the American Theatre Organ Enthusiasts attending the 1964 national convention in Buffalo that organs had been built before the Liberty instrument was sold and installed, but this particular one was the start of the outstanding success the firm would experience in the coming golden years of the Silent era. |
Because of this one organ, the one that did so much to establish the theatre pipe organ as the means of putting movie patrons "in the picture," making them live with the action, Seattle has become legendary. For the theatre organ buff the City is the cradle of the theatre instrument. There were many birth places of theatre organs, and North Tonawanda is considered of prime importance because it was a Wurlitzer that was distinctively "first" to win the enthusiastic support of the American public. This is evident yet today. Whenever reference is made to a theatre instrument emphasis is most likely to be placed on "it's a Wurlitzer!" whether the organ happens to be one of this make or of some other manufacture.
---