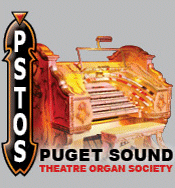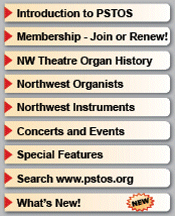 ---
Balcom & Vaughan Pipe Organs
Seattle, Washington
&nbsp
Back to the Northwest Theatre Organ Builders page
C.M. "Sandy" Balcom started in 1921 as the organ representative of Sherman & Clay Music in Seattle. By the mid-1920's, Sandy, together with Ernest LeRoy "Pop" Vaughan, were able to leave Sherman & Clay to start their own company. Balcom & Vaughan was the manufacturer's Rep for Kimball and Aeolian.
&nbsp


Sandy Balcom working on the KNX
Radio instrument
Balcom & Vaughan had always been involved with theatre organ installations and maintenance, but in the 1970's the firm had an opportunity to build two complete Wurlitzer replica consoles. The first, delivered in 1971 at a cost of $39,400, was a four-manual console for former New York Paramount Wurlitzer in Century II Exhibition Hall, Wichita Kansas. The original console was lost in an arson fire. The second console, built in 1975 at a cost of $33,000, was for Grant Union High School in Sacramento, California.
&nbsp
In 1930, Balcom & Vaughan formed a brief partnership with J. Riley Chase of Spokane.
&nbsp


&nbsp

| | |
| --- | --- |
| Replica console for the former New York Paramount Wurlitzer. | Replica console for Grant Union High School, Sacramento California. |
&nbsp
To ensure the correct dimensions for the New York Paramount console, Bill Bunch, Balcom & Vaughan president, took precise measurements from the former San Francisco Fox Wurlitzer console owned by Frank Lanterman.
---
Sandy Balcom (1899-1985)
&nbsp
Sandy Balcom passed away on Sept 3, 1985 at the age of 86, just three weeks after the death of Mary, his wife of 61 years. Sandy had founded Balcom & Vaughan Pipe Organs, Inc. in the heyday of the silent theatre, and installed Wurlitzers up and down the coast. At the end of that era, B&V began to focus on building classic organs for churchs, and opened a chain of electronic studios. Many PSTOS members will remember Sandy and Mary's interest in, and sponsorship of the Wurlitzer and Conn Organ Clubs, which met regularly in their large auditorium.
&nbsp
Prior to forming Balcom & Vaughan, Sandy was an employee of Sherman Clay & Co.
&nbsp
An early employee of B&V was a young Dick Simonton, who later moved to L.A., and there, in company with friends of like interest, founded the American Theatre Organ Ethusiasts, later to be known as ATOS.
---
More info coming soon!
---