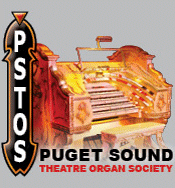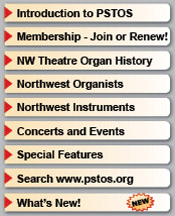 ---
Victory (original Pantages) Theatre - 4/30 Moller & 2/5 Leathurby-Smith
Tacoma, Washington
Pacific Ave.
Organ installation timeframes: Moller 1918-1927, Leathurby-Smith 1927-1929
&nbsp
Back to the Washington Original Theatre Installations page

Pacific Avenue, looking North, Pantages Theatre on right, c.1911
&nbsp
The Victory Theatre opened in 1918 and was located in the original Pantages Theatre building.
&nbsp
The theatre had two different organs:
&nbsp

In 1918, a 4/30 Moller concert organ (opus #1964) was moved by Louis Mass from Seattle's Coliseum Theatre.
&nbsp

In 1927, a 2/5 Leathurby-Smith was installed.
&nbsp
Eddie Zollman was an organist at the Victory in 1919 - it was his first paying job. According to Ed, the Moller console had colored draw knobs. The large instrument was later moved to the Yakima First Methodist church by Bill Woods. According to Eugene Nye, it was later split up for parts in 1951 when a 4/32 Reuter organ was installed. The console was bought by Rogers Jenkins and made into his first electronic organ. As of 1990, it was still in a private home in Portland. This electronic organ was the start of the Rodgers Organ Co.!
&nbsp
The Leathurby-Smith instrument was removed in 1929 by Balcom & Vaughan and reinstalled in Bellingham's Harlow-Hollingsworth Mortuary (later called Jones Funeral Home) for a cost of $1,500 with $400 down and monthly payments for an extended period. In 1992, the organ was purchased by Gordon Sullivan of Custer, Washington just North of Bellingham.
---