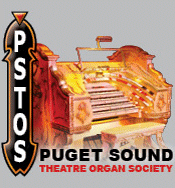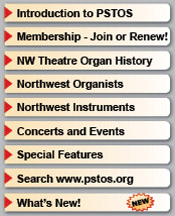 ---
Apollo (Blue Mouse) Theatre - 2/5 Wurlitzer, Style 170
Tacoma, Washington
1131 Broadway
Organ installation timeframe: 1921 - 1936
&nbsp
Back to the Washington Original Theatre Installations page
The Apollo Theatre opened in 1919, and for three years operated under that name. In 1922 the name was changed to Blue Mouse.
&nbsp
The Apollo had a two-manual Style 170 Wurlitzer (opus 427) installed in 1921. Ranks included: Trumpet, Flute, Diapason, Vox Humana and Dulciana.
&nbsp
According to the Peter Beames online Wurlitzer opus list, the organ was moved to the Polski restaurant (residence?) in Beaverton, Oregon in 1936 ** and later to the Crystal Lake Gospel Park in Milwaukee, Oregon.
&nbsp
** This information disagrees with Balcom & Vaughan records showing that the organ went to the 1st Methodist Church in Centralia, Washington in 1936. The cost to move and install with additions was $4,850. At the time of installation into the church the five rank Wurlitzer chest was altered by cutting off the Trumpet section. In 1963, Balcom & Vaughan added a new console and relay along with 2 ranks at a cost of $4,160. In 1992-93 the organ was replaced with a Rene Marceau organ.
&nbsp
In light of this information from the Balcom & Vaughan archives, it's entirely possible that a portion of the Tacoma Blue Mouse organ (perhaps the console, percussions and toy counter) went to the Polski residence, while the pipework, chests and other parts went to Centralia.
&nbsp

---
Blue Mouse Jr. Theatre
2611 N Proctor St
&nbsp
Interestingly, there was another, smaller (290 seats) Blue Mouse Theatre in the Proctor District. This 1923 house still exists and is located at 2611 N. Proctor St. Because it was a satellite operation for the main Blue Mouse in downtown Tacoma, the theatre was called Blue Mouse Jr. (1999 view). In 1932, the name was changed to the Proctor Theater and in 1980 it was renamed the Bijou. The theatre had a variety of owners over the years - its condition deteriorated to point where plaster was falling and there was no heat.
&nbsp
In 1993, area residents got together and resurrected the old theatre, successfully turning it around as a second-run movie house. Famous Northwest glass artist Dale Chihuly designed the blue neon mice on the theater's facade. In addition to movies, a number of special presentations have been given including the silent classic "Phantom of the Opera" with live piano accompaniment by Duane Hulbert. The Blue Mouse Jr. did not originally have an organ.
---