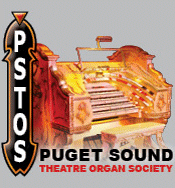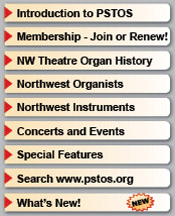 ---
Fox Theatre - 3/13 Wurlitzer
Spokane, Washington
&nbsp
Back to the Fox Theatre main page
Symphony may buy Fox. Landmark theater for sale.
Spokane Club may be interested, too.
&nbsp
Spokesman-Review - April 21, 2000
Amy Cannata, Staff writer
&nbsp
The days of $2.50 movies, buckets of popcorn and quart-sized colas may be numbered at the Fox Theater.
&nbsp
The Spokane Symphony is considering buying the theater at Sprague and Monroe to renovate as a midsized concert hall, said Spokane Symphony President Garry Shea.
&nbsp
If the group buys the building, it also would rent the space for other shows and concerts.
&nbsp
"The theater is officially for sale," Shea said. "I don't know all of the terms, but we've been thinking about this for anywhere from 10 years to 15 years to forever, depending on who you talk to."
&nbsp

---
&nbsp
Club has sights set on theatre
Acquisition would spell demolition for Fox
&nbsp
Spokesman-Review - April 25, 2000
Oliver Staley, Staff writer
&nbsp
An unobstructed view of the Spokane River may come at the expense of the Fox Theater.
Gordon Budke, a former president of the Spokane Club, confirmed Monday that the club would abandon its dream of a garage adjacent to its gymnasium if it could purchase the Fox Theater or another site for parking. "We right now believe we have an alternate solution to our problem," Budke said.
&nbsp
Along with the Fox site, the club also is considering building a garage on property owned by the Masonic Lodgein Peaceful Valley. If the club bought the Fox, it would be with the intent of demolishing it and turning it into a parking lot, Budke said.
&nbsp
The Spokane Club's 2-year-old plan to build a garage ran afoul of the club's neighbors, who protested the loss of a view, and the planning department, which said it violated the Master Program.
Budke acknowledged the club may face as big a furor over the Fox as it did over its plan for a garage near the river.
&nbsp
Steven Emerson, an Eastern Washington University historian and a member of the Historic Landmarks Commission, agreed.
&nbsp
"There would be opposition to it, I'm sure," Emerson said. "It's one of the best examples of art deco architecture in Spokane. It would be a terrible loss."
&nbsp
Because the club is pursuing alternatives, it asked the Spokane City Council to defer a vote scheduled for Monday on amending the Shorelines Master Program.
&nbsp
The amendment, which the Planning Commission recommended the council deny, would have redefined the zoning where the club sits and cleared the way for the club to apply for a permit for its garage.
The council deferred its vote for 90 days,
&nbsp
If the Spokane Club is successful it also could help clear the way for a proposed gorge park. &nbsp
The park, which only exists as a rough idea, would stretch along the Spokane River and link Riverfront Park with People's Park to the west. Because the Spokane Club owns the land north of its buildings up to the river, the park would require the club's permission.
&nbsp
"We have an interest in being good citizens," Budke said. "Why not either deed that to the city or grant the city an easement?"
&nbsp
The club also may ask the city to allow it to one day add a story to its existing gymnasium, in exchange for promising not to pursue a garage on that site, Budke said.
&nbsp
That would be a fair exchange, said Gavin Cooley, a member of Neighbors of the Spokane Falls and Rapids, a group organized to oppose the garage plan.
&nbsp
"That's a real positive," Cooley said. "I don't think it (the gym building) is blocking any views and only 10 percent of it falls within the shorelines area.
&nbsp
"As far as the possibility of obtaining an easement for a trail along the water's edge, that would be phenomenal."
&nbsp

---
&nbsp
Wheels are turning for Fox facelift
&nbsp
Spokesman-Review - February 11, 2001
&nbsp
The Save the Fox campaign was a rousing success, and now an anonymous donor has ponied up $2 million to kick off the next phase -- the Fix the Fox campaign. Actually, this same donor already donated $1 million in November to complete the Spokane Symphony's purchase of the former downtown movie theater. The other $2 million is earmarked for renovation, which is budgeted at about $15 million. But there's a catch... the $2 million is a challenge grant, said John Hancock, the symphony's executive director.
&nbsp

---
&nbsp
Fox wins historic preservation award Meanwhile, city-county landmarks panel approves nomination to historic registers
&nbsp
Spokesman-Review - March 22, 2001
&nbsp
Fans of downtown Spokane's Fox Theater received two pieces of good news Wednesday. State historic preservation officer Allyson Brooks announced that the Fox won one of Washington's annual Awards for Outstanding Achievement in Historic Preservation in the category of Stewardship of Historic Buildings. And the City-County Historic Landmarks Commission voted to nominate the Fox for inclusion on the local and national historic registers. The Spokane Symphony acquired the art deco theater for $1.2 million.
---