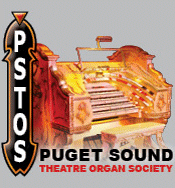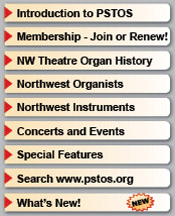 ---
State (Rivoli) Theatre - 2/5 Bennett
Seattle, Washington
SE corner of 1st and Madison
Organ installation timeframe: 1925 - 1933
&nbsp
Back to the Washington Original Theatre Installations page
| | |
| --- | --- |
| Two-manual Bennett console in its church home after the theatre | Tacoma's Lutheran Memorial Church |
&nbsp
The State Theatre (later renamed Rivoli) originally had a 2/5 Bennett organ installed in 1925. According to Eugene Nye's detailed records, the organ was removed in 1933 and the console went to Lutheran Memorial Chuch in Tacoma. The pipes went to United Church in Olympia and the relay went to Apostolic Faith Mission in Portland, OR.
&nbsp

---
&nbsp
The Bennett instrument was later replaced with a 2/5 Kimball from Seattle's Arabian Theatre.
&nbsp


Wally Stevenson at the Rivoli Kimball, c. 1952
&nbsp
Wally Stevenson played at the Rivoli for three years (3 shows a day, and 4 on Friday and Saturday..... 7 days a week). According to Wally, the instrument had a wonderful Kinura rank.
&nbsp
Prior to being torn down in the 1970's to make way for the new Federal Building, the State (Rivoli) operated as a burlesque theatre. Eddie Zollman and others played the organ during this time.
---