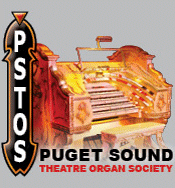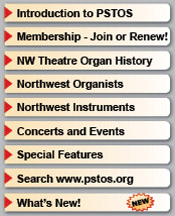 ---
Pantages (Palomar) Theatre - 2/16 Robert Morton
Seattle, Washington
3rd & University
&nbsp
Back to the Washington Original Theatre Installations page

Pantages Theatre, c.1915. The building featured a large corner sign with PANTAGES outlined in lightbulbs.
&nbsp
The Pantages Theatre had two locations. The first location was a smaller vaudeville house. Information about this location can be found here.
&nbsp
The second location was much larger. It was designed by B. Marcus Priteca and built by Alexander Pantages in 1911. The theatre was located at the corner of Third Avenue and University Street on the site of the old Plymouth Congregational Church.
&nbsp

The new Pantages Theatre featured movies and live entertainment. Over the years, the theatre had two different theatre pipe organs:
&nbsp
The first instrument was a Robert Morton installed in 1921. It was moved to the Renton Rollerland Rink and then lost in a fire July 1963.
&nbsp
The second instrument was a 2/10 Kimball from the Capitol Theatre. The theatre was called the Palomar during this time. The organ was eventually purchased by Jim Collier and was installed in his barn/studio for many years.

Theatre program,
December 1912&nbsp&nbsp

Glen Goff at the Morton console
The Robert Morton instrument was installed in two chambers under the stage, a feature of most Pantages houses. It was installed by Balcom & Vaughan in September, 1921. The organ was a partially unified sixteen ranks.
&nbsp
The Seattle instrument is believed to be the first Robert Morton installed in the Pantages chain. After Seattle, they were installed in most (if not all) Pantages theatres.
&nbsp


Elaborate interior of the Pantages, designed by B. Marcus Priteca
&nbsp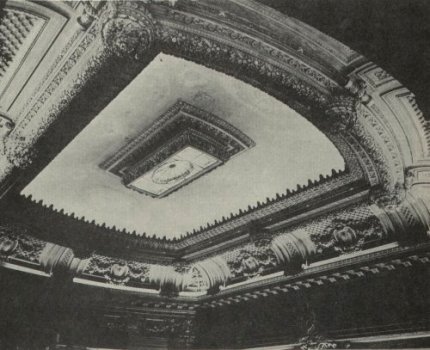 Ornate ceiling dome
&nbsp
Pages from the grand re-opening program, July 19, 1925: Front cover and portrait of Alexander Pantages, President and General Manager of the Pantages Circuit.
&nbsp


Date unknown
Laura Van Winkle was organist in 1925.
&nbsp
When the Danz Brothers took control of the house and renamed it the "Palomar," the Robert Morton organ was removed and a larger Kimball instrument from the Capitol Theatre was installed.
&nbsp
The theater continued under various names (including Mayfair and Rex) until 1965, when it was torn down to build a parking garage.
---