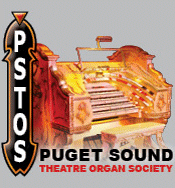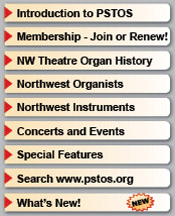 ---
Egyptian Theatre - 2/8 Wurlitzer, Style F
Portland, Oregon
2517 NE Union Avenue (Albina neighborhood)
&nbsp
Back to the Oregon Original Theatre Installations page

Egyptian Theatre, c.1929
&nbsp
The Egyptian Theatre Style F Wurlitzer (opus #855) was shipped from the Wurlitzer factory in July, 1924.
&nbsp
In 1936, the organ was moved to Portland's Scottish Rite Temple by Balcom & Vaughan.
&nbsp

---
&nbsp
From the Oregon Historical Society web site:
&nbsp
For 35 years the William Adolph Graeper family owned and operated the Egyptian Theatre. Like the Bagdad and the Oriental, the Egyptian was adorned with exotic decorations such as pillars, pyramids, and ornamental urns. The exterior architecture featured decorative cast-stone panels with lotus flower motifs.
&nbsp
Built in 1924, the Egyptian presented one- and two-act live stage shows in typical vaudeville fashion. In the 1930s the theater discontinued the vaudeville shows and became exclusively a motion picture theater. The impact of television and increasing depression in the Albina neighborhood led to the Egyptian's official closure in 1962 after which the building served as a warehouse.
---