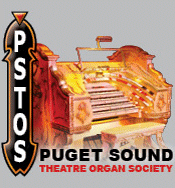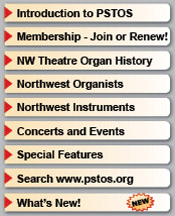 ---
Broadway Theatre - 4/18 Wuriltzer
Portland, Oregon
SW Broadway
Organ installation timeframe: 1926 - 1955
&nbsp
Back to the Oregon Original Theatre Installations page

Broadway Theatre console
&nbsp


Broadway Theatre at night, 1940
&nbsp


Looking north on Broadway, c.1943
&nbsp


Looking North on Broadway, c.1946
The Broadway Theatre originally had a 4/18 Wurlitzer (opus #1380) installed in 1926. The installation was supervised by Wurlitzer employee Harry E. Carruthers.
&nbsp
Famous organists who played the instrument during its prime included Oliver Wallace, Bobby Burns and Dow LeRoy. Oliver Wallace transferred to the Broadway from the Seattle Liberty in November, 1926.
&nbsp
In 1955, the organ was moved to Oaks Park Roller Rink where it replaced an earlier William Wood organ.
&nbsp
The Broadway Theatre building was demolished in 1988. The peacock marquee and flashy neon signs that brought the excitment of Hollywood to Portland are no more.
&nbsp


Here is an interesting postcard view of Broadway, looking north. The scene must have be from 1926-1927 because the Portland (Paramount) theatre across the street has not yet been built.
&nbsp

---
More shots of Broadway, looking North. Click on any picture for a larger version.
&nbsp

| | |
| --- | --- |
| c.1930 | c.1936 |
| c.1940 | c.1941 |
| c.1943 | c.1943 |
| c.1945 | c.1946 |
&nbsp


c.1940s
&nbsp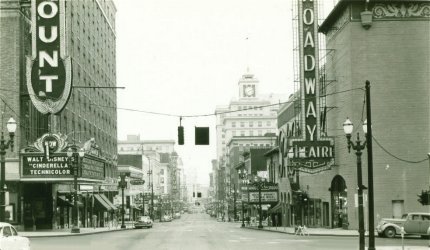 Broadway, looking North c.1950
&nbsp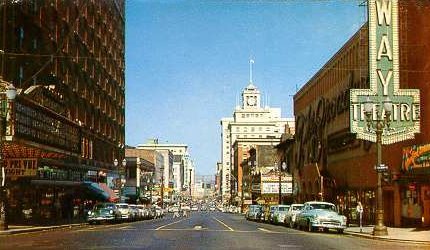 Broadway, looking North c.1953
&nbsp


c.1954
&nbsp


Broadway, looking North c.1958
---