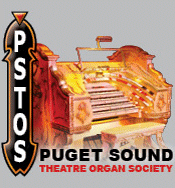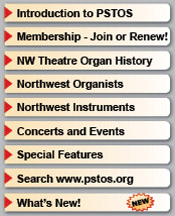 ---
Viking Roller Rink - 3/9 & 5/24 Marr & Colton
Astoria, Oregon
&nbsp
Organ installation timeframes:

3/9 Marr & Colton: 1958-1961
5/24 Marr & Colton: 1961-1964
&nbsp
Back to the Skating Rinks main page

Viking Rink entrance, early 1960s. Photo courtesy Dave Johnston
&nbsp
The Viking Roller Rink was built inside Astoria's Viking Theatre building (originally called the Astoria Theatre). Owner Bill Blunk initially used the 3/9 Marr & Colton from the Indianapolis Fountain Square Theatre together with pipes and parts from the original Astoria Theatre Style B Wurlitzer which he owned. Bill setup the pipes, percussions, regulators and chests on the stage of the former theatre.
&nbsp


Factory photo of the five-manual Marr & Colton console prior to being installed in the Rochester Theatre, Rochester New York.
In 1961, the 3/9 Marr & Colton instrument was replaced with Bill's new purchase: the 5/24 from the Rochester Theatre in Rochester, New York. It was one of the largest instruments ever produced by Marr & Colton and the only five-manual.
&nbsp
Bill purchased the large organ from Bob Griswold who removed the instrument from the theatre in the early 1950's and installed it in his Schenectady music store.
&nbsp
The installation in the former Viking Theatre was completed with the help of Leonard Vernon and Dick Chase. Leonard Vernon did the refinishing job on the console.
&nbsp
Bill had hoped that the Viking would be a permanent home for the organ, but in 1964, the building was sold and on May 17, 1964, a final concert was held. The 5/24 was removed shortly thereafter.
&nbsp
During the Fall of 1965, Bill moved the organ to Portland where it was installed in a private studio which he rented. The instrument was featured at the 1966 ATOE Annual Meeting in Portland.
&nbsp
The organ was later moved to Sherwood, Oregon and installed for several years in the Sherwood (Robin Hood) Theatre.
&nbsp
It was subsequently removed from this location and placed in storage in the Portland area. Bill Blunk later donated to instrument to Columbia River Theatre Organ Society. CRTOS worked for several years to fine a suitable location for re-installation but then sold off the console and other parts to pay for mounting storage costs. More information about the organ is available on the CROC website: http://www.crtos.org.
---