---
Isis (Liberty) Theatre - 2/11 Estey
Wallace, Idaho
&nbsp
Back to the Idaho Original Theatre Installations page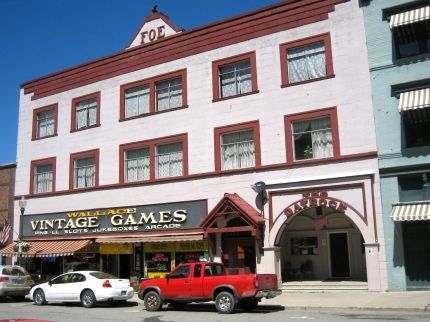 Liberty Theatre exterior, 2012. Photo, courtesy Jeff Fox
According to the Junchen opus lists, the Isis Theatre Estey was originally installed 1913 at the Empress Theatre in Missoula, Montana. Install date at the Isis is unknown. Current status is unknown.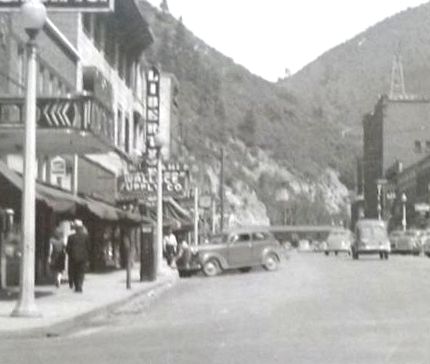 Liberty Theatre, c.1930's. Grand Theatre entrance also visible in foreground.
&nbsp


Jeff Fox with Liberty Theatre entrance tile mosaic, 2012. Photo courtesy Jeff Fox.
---