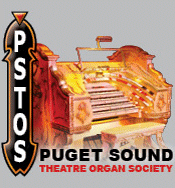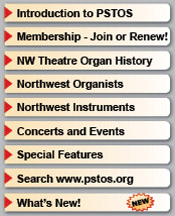 ---
Paramount (Lewiston, Theatorium) Theatre -
2/5 Wurlitzer, Style 135A
Lewiston, Idaho
Organ installation timeframe: 1920 - 1928
&nbsp
Back to the Idaho Original Theatre Installations page

According to the Walton opus list, the Paramount Theatre 2/5 Wurlitzer (opus #363) was installed in 1920. The organ was eventually repossessed by the Wurlitzer Company and resold in 1928 to the Lyric Theatre in Grangeville, Idaho. In 1931, the organ went to Sherman & Reed (presumably a funeral home) in Butte, Montana.
&nbsp
In 1935, the organ was presented as a gift to the Northwest Nazarene College in Nampa Idaho (west of Boise). It was installed in the college auditorium by Balcom & Vaughan and the dedication was played by Lew Wells Jr.
&nbsp


Northwest Nazarene College. Photos by George Brown (c.1980)
&nbsp
In this installation, the original Trumpet was removed and a Tibia Clausa installed in its place. The Vox Humana was removed (stored in the chamber) and a 4 Principal was racked. The instrument served mainly as a practice instrument for students.
&nbsp
In 1980, the organ was purchased by George Brown of Twin Falls, Idaho. Its current disposition is unknown.
---