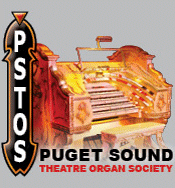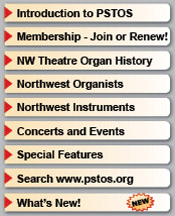 ---
CJOR Radio - 2/4 Kimball
Vancouver, B.C.
&nbsp
Back to the Northwest Theatre Organ History: Radio Stations page

Announcer at CJOR, date unknown
According to the Junchen opus lists, CJOR had a 2/4 Kimball, install date unknown. The organ's original theatre home, if any, and current status are unknown.
&nbsp
Jerry van der Pol of Shoreline, WA writes: "I am quite sure that the CJOR organ was sold to the First Christian Reformed Church of Vancouver BC. I played it for a choral concert in the early 1960's and was told it was from a radio station. I believe it was about four ranks and the console was attached to the pipes similar to a Moller Artiste. The organ was replaced in the 1970's by a Johannes and now by an Allen."
&nbsp
The information from Jerry has not been independently verified. But interestingly a video titled "Our Story" on the First Christian Reformed Church website does mention that the church broadcast services on CJOR in the 1940's, indicating that the church was affiliated with CJOR in some way.
&nbsp


CJOR studio, c.1940, image courtesy bcradiohistory.com
&nbsp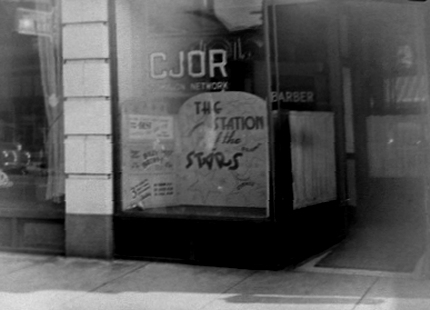 CJOR signage, c.1940s, image courtesy bcradiohistory.com
&nbsp

Vintage 1920's CJOR station microphone posted to the eBay Internet auction site, October 2019. Seller was listed in Port Coquitlam, BC.
---