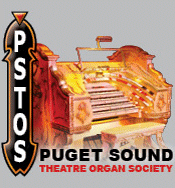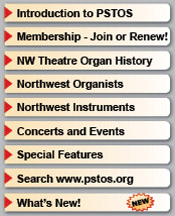 ---
Immaculate Conception Church - 2/6 Seeburg-Smith
Surrey, B.C.
8842 119 St.
Organ installation timeframe: 1968 - 2007
&nbsp
Back to the Nothwest Theatre Organ History: Other Installations page
The Immaculate Conception Church had a 2/6 Seeburg-Smith installed in the late 1960's by Terry Harvey. The organ's original theatre home was the Strand theatre, Brandon, Manitoba.
&nbsp
Terry Harvey, writing to the Theatre Organ Bombarde Oct 1969 issue: "Although it is in the church proper, there is no restriction on the type of music played, and no resulting complaints." A pops concert series included "Koria Pandit (twice), Gaylord Carter, Harold Ramsey and Dick Schrum."
&nbsp
Interestingly, in his letter to Theatre Organ Bombarde Oct 1969, Terry Harvey states that the church is located in "North Surrey, British Columbia." The address is actually in what is now Delta, British Columbia, but right on its northeast border with Surrey. It's possible the city designation changed as the various townships were incorporated.
&nbsp
According to the Provincial Archives of Alberta, a recording of the Immaculate Conception Seeburg-Smith was made by organist Harry Farmer on February 12, 1969.
&nbsp

---
&nbsp


Strand Theatre, Brandon, Manitoba, c.1920s
&nbsp


c.1959
&nbsp

---
The Immaculate Conception Seeburg-Smith was advertised for sale in June 2007. According to the seller who was not a member of the church: "There is a blower and cover in the furnace room, the console is in a room beside the stage, with the chamber above. The drum/xylophone/marimba are located in back of the hall, upstairs. There are three boxes of parts, look new, probably relays for the chests. In another part of the complex are a number of pipe crates, looks like they shipped part of the organ in them many years ago."
&nbsp
According to the seller, "the organ has 31 stops, 6 ranks, Open Diapason, Concert Flute, First Violin, Tuba, Kinura and Vox Humana. EP action, tuned to A435."
&nbsp
There were no takers, and the organ was later advertised for "free." In an email from January 2008, the seller indicated that "upon further inspection, some of the organ parts had been stolen over the past few years" making restoration more challenging. Bob Otey of Kent WA later stated his intention to visit Surrey and remove the instrument, but it unknown if the removal actually took place.
&nbsp
Here are some pictures from the 2007 ad. Click on any picture for a larger version.
---