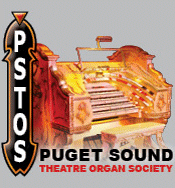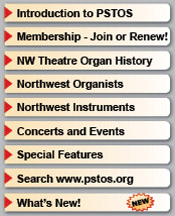 Welcome to the Puget Sound Theatre Organ Society, a non-profit organization furthering the appreciation, preservation and use of the Theatre Pipe Organs of yesteryear. PSTOS serves Washington, Oregon and the entire Pacific Northwest.
---
PSTOS News

Andy Crow (1933-2016)
We're sad to report the passing of Northwest theatre organ legend Andy Crow on July 12, 2016. Last October, PSTOS members paid tribute to Andy at a special event honoring his many contributions to the world of theatre organ. Click here to see the slide show.
PSTOS Calvary Organ Fund Drive!
&nbsp
PSTOS is excited to report that the major upgrade of the Kimball-Wurlitzer organ at Calvary Christian Assembly has been completed! Additional funds are needed to support ongoing repair and maintenance. Find out more...
Read More News
---